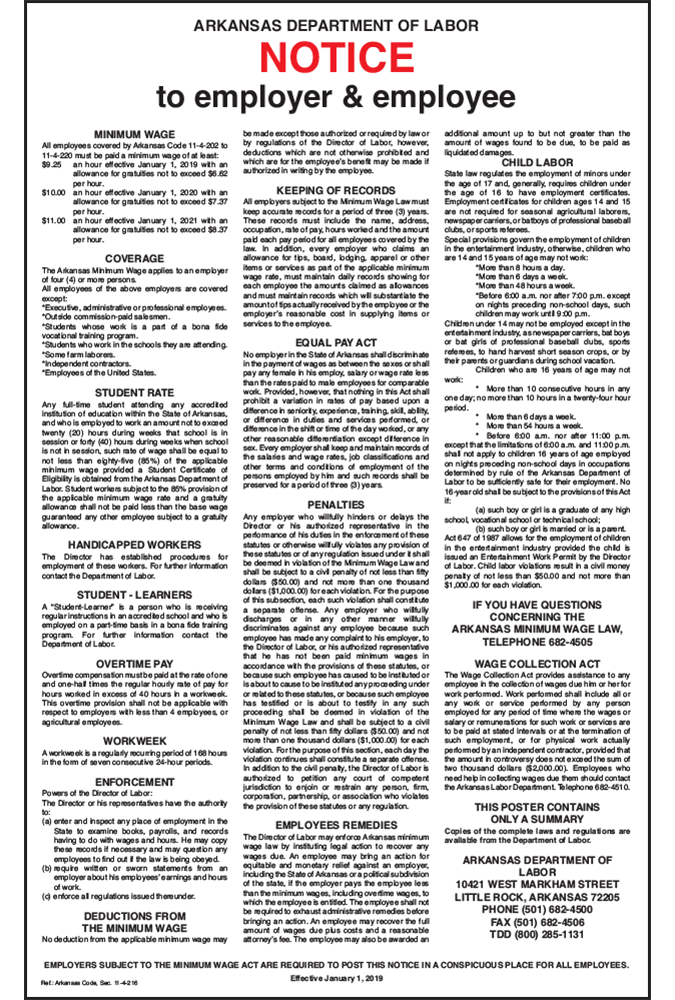 Arkansas 2019 Minimum Wage Peel 'N Post™
Update your Arkansas All-On-One™ Labor Law Poster or Mobile Poster Pak™ with the 2019 Arkansas Minimum Wage Poster Peel 'N Post™ sticker.
English.
The law requires additional posters for your industry
Pick your industry to be in complete compliance with all state and federal labor laws for your state and industry.
Category: Peel 'N Post