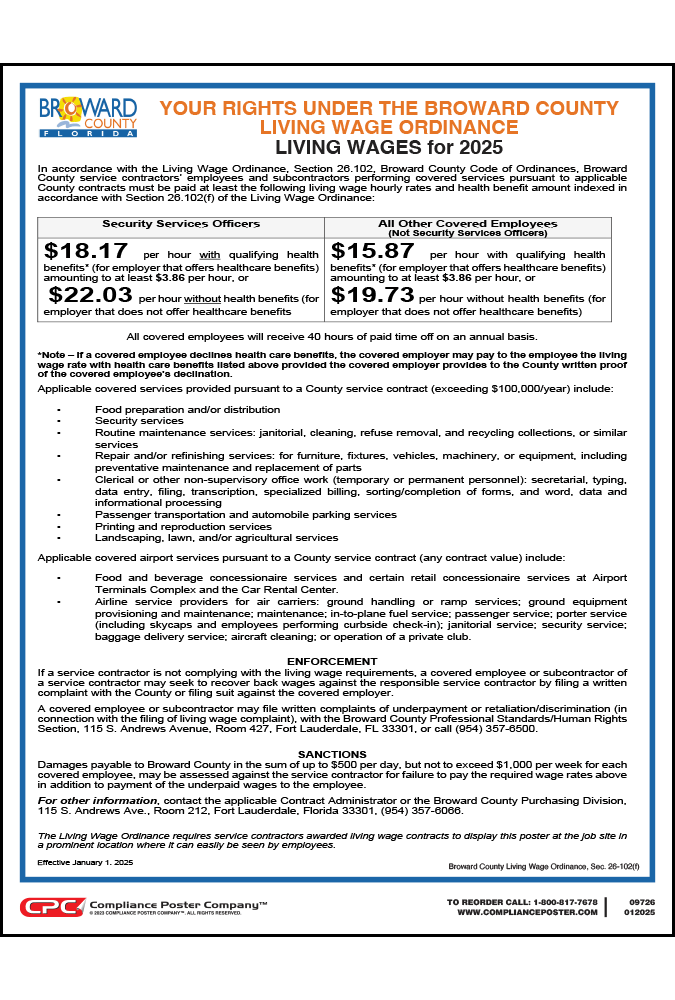 County of Broward, FL Living Wage Poster
The Broward County, Florida Living Wage poster must be displayed at job sites for service contractors and subcontractors subject to the living wage ordinance.
English.
8.5″ x 11″ – laminated both sides.
The law requires additional posters for your industry
Pick your industry to be in complete compliance with all state and federal labor laws for your state and industry.
Category: City/County