MAINTAIN A SAFE WORKPLACE WITH OSHA POSTERS & COMPLIANCE TOOLS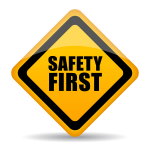 All employers are required to provide a workplace that is free from serious hazards and comply with OSHA standards, rules, and regulations. With our OSHA posters and compliance forms, you can easily communicate and document all mandatory health and safety rules and regulations to your workers.
Contact our Compliance Team at 1-800-817-7678 to learn which OSHA posters and forms your company needs to keep your workplace safe and in compliance, or select your State/Province and type of business below:
Select Your State:
Outside the US?
Select Your Industry: