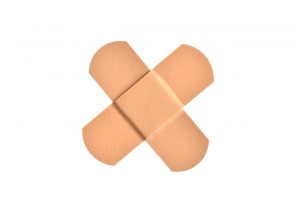 At least until the next court date, Minnesota employers operating outside of the city of Minneapolis can breathe a sigh of relief…and so can employees of Minneapolis-based employers. In response to the initial challenge to the Midwest's first local sick leave law, a Hennepin County District Court Judge ruled that the Minneapolis Sick and Safe Time ordinance can stay so long as it sticks to its own sandbox.
The Minneapolis Sick and Safe Time Ordinance was passed by the Minneapolis City Council in May of 2016, but it does not go into effect until July 1, 2017. Under the ordinance, Minneapolis employees (including part-time and temporary employees, but excluding independent contractors) are entitled to accrue 1 hour of sick and safe time for every 30 hours worked. This time can be used for purposes relating to the medical health, mental health, or physical safety of the employee or a family member and, depending on the number of employees working under the same employer, may be paid or unpaid.
In October of 2016, the Minnesota Chamber of Commerce filed a civil suit against the city of Minneapolis, asking that an injunction be issued to prevent the ordinance from going into effect because the initiative "conflicts with and is preempted by state law." Minnesota does not mandate state-wide sick leave, although state law does include statutes on how companies that offer leave may administer their policies.
In a ruling handed down in late January, Judge Mel Dickstein disagreed with this logic, stating that the plaintiffs failed "to direct the Court… to any state law that specifically limits municipal regulation of sick leave." He did, however, issue an injunction on enforcement of the law against employers outside of Minneapolis, finding that the ordinance "runs afoul of the City's territorial reach."
The ordinance itself states that the purpose of the law is to "safeguard the public welfare, health, safety, and prosperity of the people of and visitors of the city" by ensuring that workers within the city can address their own health needs without risking either their jobs or the safety of coworkers, customers, and the general public. As such, the ordinance's limitations apply to employees rather than employers, with "employee" defined as "any individual employed by an employer…  who perform (sic) work within the geographic boundaries of the city for at least eighty (80) hours in a year." An employer, by contrast, is defined merely as "a person or entity who employs one (1) or more employees," regardless of their location.
In his decision, Judge Dickstein found that Minneapolis lacks the authority to enforce a city ordinance on employers located outside of city limits, especially if their employees only work the relatively low number of hours in Minneapolis which are required to qualify them for coverage under the ordinance. (80 hours per year amounts to roughly 1.5 hours per week.)
At present, the injunction applies to the city's ability to enforce the Sick and Safe Time ordinance on employers outside of Minneapolis. However, much is likely to change in the months between this initial ruling and the ordinance's July 1 effective date. The Minnesota Chamber of Commerce has already filed an appeal with the Minnesota Court of Appeals, while Minneapolis City Council President Russ Stark stated that the ruling means there is "still some clarifying and defining that will have to happen" regarding the ordinance, some of which may take place in court. One lingering question, for instance, is how it will be determined if a business is located in the city and therefore subject to the ordinance. It also remains to be seen how fellow Minnesota city St. Paul will modify their own local sick leave ordinance in light of the ruling or future legal events.
We here at CPC will of course be monitoring whether the mandatory Minneapolis Sick and Safe Time poster will undergo any changes, as well as keeping our clients in the state of Minnesota updated on their posting requirements related to the ordinance. Make sure you subscribe to our blog or follow us on Facebook or Twitter to stay up to date with the latest news!