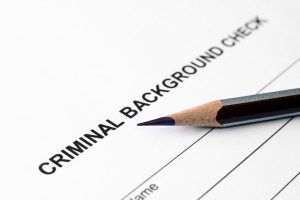 Nationwide, "ban the box" laws are being adopted with increasing frequency. Broadly speaking, these laws prohibit employers from considering an applicant's or employee's criminal history in making employment decisions until a certain point in the hiring or deliberation process. Currently, 25 states, the District of Columbia, and many metropolitan areas have adopted ban-the-box type laws.
California Law
California law does not overtly "ban the box," but it does limit a private employer's ability to consider a criminal record in making employment decisions. For example, the Labor Code prohibits employers from considering or seeking information about certain types of criminal records, including:
an arrest or detention that did not result in a conviction;
referral to or participation in a pretrial or post-trial diversion program;
a conviction that has been judicially dismissed, expunged or ordered sealed;
a non-felony conviction for possession of marijuana that is older than two years; and
certain juvenile court records.
Similarly, California's Fair Employment and Housing Act (FEHA) prohibits employers from using a criminal conviction to intentionally discriminate against an applicant or employee based on a characteristic protected by the Act, such as gender, race or national origin. The FEHA also limits consideration of criminal convictions when doing so "adversely impacts" individuals on a basis protected by the Act. Presently, the FEHA's implementing regulations are being updated to clarify how an applicant or employee demonstrates adverse impact and how an employer overcomes the adverse impact presumption.
Potential Adverse Impact
According to the regulations, the applicant or employee has the initial burden of showing the employer's screening of candidates based on criminal convictions has an adverse impact on a protected class. Adverse impact is typically established through the use of state or national conviction statistics. Once adverse impact is shown, the burden then shifts to the employer to establish that the policy is job-related and consistent with business necessity. This is demonstrated by showing that the policy is appropriately tailored to the job, taking into account: (1) the nature and gravity of the offense, (2) the time that has passed since the offense, and (3) the nature of the job held or sought.
Establishing that the policy is appropriately tailored to the job depends on whether the employer has a "bright line" conviction disqualification policy or conducts an individualized assessment of the candidate's circumstances. A candidate subject to exclusion based on criminal information obtained from a source other than the candidate must be given the opportunity to show the record is factually inaccurate. The adversely impacted candidate must also be given the opportunity to show there are less discriminatory practices that serve the employer's goals.
Other Limitations
Irrespective of adverse impact, there are other limitations that can affect criminal record screening practices. For example, an employer may be subject to a more restrictive local law, such as San Francisco or Los Angeles. In addition, some laws and regulations prohibit convicted individuals from holding certain positions or require criminal pre-screening. Furthermore, records from third-party sources must be obtained in accordance with federal and state consumer report laws.
In anticipation of the final approval of the FEHA regulations, employers should review their screening policies and assess potential adverse impact of such policies put into practice. Once approved, the regulations are expected to take effect in July.