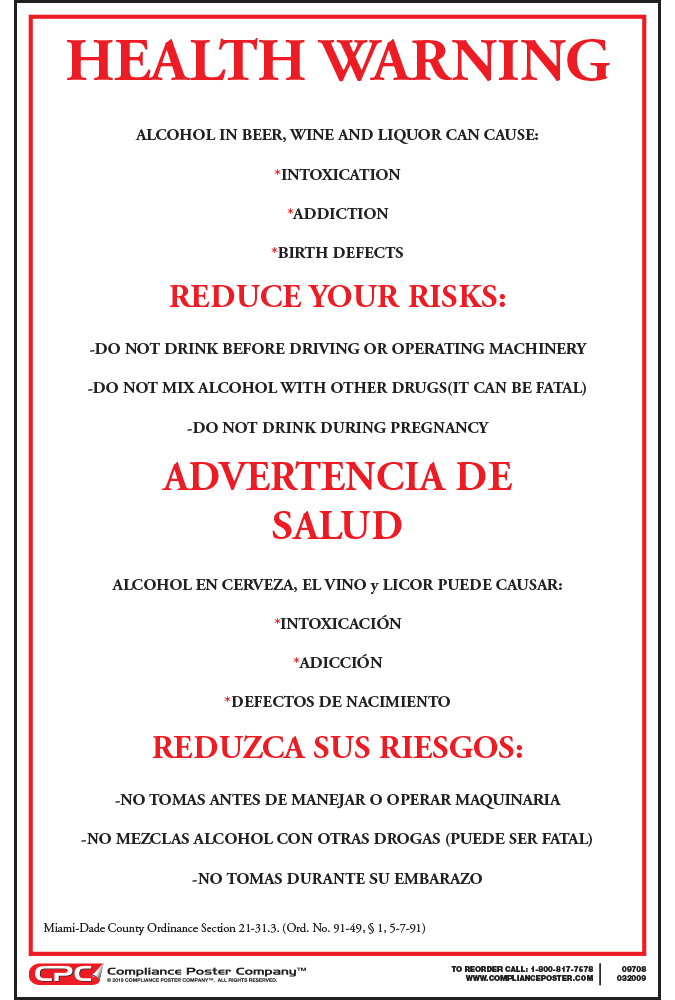 County of Miami-Dade, FL Alcohol Health Warning Poster
All persons who wish to sell alcoholic beverages at retail in Miami-Dade County, Florida must post this alcohol health warning poster in a conspicuous place, plainly visible and legible to all persons entering the premises.
Bilingual – English and Spanish.
11″ x 17″ – laminated both sides.
The law requires additional posters for your industry
Pick your industry to be in complete compliance with all state and federal labor laws for your state and industry.
Category: City/County