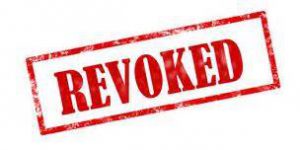 On October 21, 2016, Global Cash Card, Inc., a payroll debit card servicing company, filed a petition with the New York State Industrial Board of Appeals (IBA) for review of regulations related to methods of payment of wages. The IBA is an independent review agency that reviews the validity and reasonableness of certain rules, regulations or orders issued by the Commissioner of Labor by conducting formal administrative hearings. Global Cash Card, Inc. argued that the debit card and direct deposit regulations are invalid because they exceed the New York Department of Labor's authority and "violate separation of powers between the executive and state legislature, are preempt by federal banking law, and include vague and unreasonable provisions."
Adopted by the New York Department of Labor, the payroll debit card and direct deposit regulations were scheduled to take effect March 7, 2017. The regulations specified the methods by which New York employers could pay their employees. Employers would have been able to pay employees using cash, check, direct deposit, or payroll debit card. All employees in the state of New York, except individuals employed in a bona fide executive, administrative, or professional capacity whose earnings are in excess of $900 a week would have been covered by these regulations. The regulations would have required employers to obtain the employee's written consent prior to issuing the payment of wages by payroll debit card or direct deposit. Additionally, employers would had to provide a written notice when using payment methods other than cash or check. The notice had to include:
a description of all the options for receiving wages,
a statement clarifying that employees cannot be required to accept wages by payroll debit card or by direct deposit,
a statement that employees cannot be charged for services that are necessary to access his or her wages in full, and
a list of locations where employees can access and withdraw wages at no charge near their place of residence or work.
The IBA agreed that the regulations exceeded the New York Department of Labor's authority and exceeded the "respondent's rulemaking authority under Labor Law §199 by regulating banking services." Thus, the regulations were revoked. The New York Department of Labor has sixty days to appeal the decision to the New York Supreme Court or work on implementing revised regulations to comply with IBA's decision.