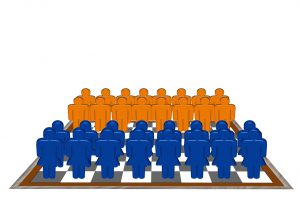 The United States Court of Appeals for the Fifth Circuit recently reversed a lower court's decision regarding applicable statutes of limitation on hostile work environment allegations, reminding employers (as well as judges for inferior courts) that some Title VII claims can have a long shelf life due to their status as "continuing violations" rather than discrete incidents. The decision is particularly notable because it serves as the first explicit acknowledgment by the Court that its earlier "continuing violation doctrine" test has been long overruled by a 2002 Supreme Court ruling.
In the case of Panagiota Heath v. Southern University System Fdn. et al., university professor Heath alleged that her supervisor Mostafa Elaasar waged a "campaign of harassment" against her which spanned nearly a decade. Beginning in 2003, Elaasar interfered with Heath's classes to the extent of rewriting her exams and "coercing a student to make a complaint against her." According to another professor, Elaasar justified excluding Heath from meetings because she "talk[ed] too much for a woman," and he refused Heath's request for a sabbatical because he did not believe she was capable of writing a book.
In 2009, Heath filed a sex discrimination suit which was dismissed when she declined to pursue it. Instead she, as well as a fellow university employee who was concerned that Heath was being "railroaded" due to "gender biases", complained directly to the Southern University. When the university did not respond, Heath's physician recommended she take a leave of absence due to health problems associated with "significant job related stresses."
In 2011 Heath returned from her leave, at which point Elaasar's harassment resumed and escalated. He refused to allow her to engage in professional activities such as teaching online or advanced classes, participating in committees, and writing grants, and he met privately with other instructors in order to isolate her from departmental business. According to testimony from students, Elaasar's behavior towards Heath was observably "unprofessional, unwelcoming, and even aggressive," ranging from verbal condescension to "attempt[s] to physically intimidate her." In 2012, more than 200 students signed a petition requesting that the university address the hostility and harassment in Heath's work environment. Heath also made multiple complaints. However, "there is no indication that Southern responded."
In 2013, Heath filed a charge with the Equal Employment Opportunity Commission (EEOC) and, upon receiving the EEOC's Notice of Right-To-Sue, filed a civil case with a district court. In her lawsuit, Heath alleged that she experienced a hostile work environment due to her sex, race, religion, and national origin, all of which are protected characteristics under Title VII of the Civil Rights Act of 1964. (Elaasar was included in the suit under Section 1983 of the Civil Rights Act of 1871, which establishes liability for those acting under state authority to deprive a person of "any rights, privileges, or immunities secured by the Constitution and laws.") She also claimed that the university retaliated against her in response to her dropped 2009 lawsuit.
The magistrate judge who heard Heath's case granted summary judgment in favor of the defendants, stating that the majority of harassing conduct alleged by Heath occurred outside of the statute of limitations for filing a Title VII discrimination claim, and that the conduct evident within the applicable timeframe did not warrant a hostile work environment claim. Her judgment relied on the Fifth Circuit's 2001 decision in the case of Celestine v. Petroleos de Venezuella, which maintained that a plaintiff could not claim an act outside of the statute of limitations constitutes a continuing violation if "the act has the degree of permanence which should trigger an employee's awareness of and duty to assert his or her rights." In this case, because Heath did not assert her rights in 2011 when Elaasar's behavior resumed following her leave of absence, her 2013 claim that his behavior constituted a continuing violation and thereby created a hostile work environment failed the test established by the Fifth Circuit in Celestine I.
However, as the EEOC pointed out in their amicus brief and the Fifth Circuit acknowledged in their unanimous decision, the magistrate judge "did not consider" the 2002 Supreme Court decision on National R.R. Passenger Corp. v. Morgan, which "rejected the view of circuits like ours" and held that hostile work environment claims must always be considered "continuing" because they inherently involve repeated conduct which cumulatively contributes to the alleged violation. As such, if even a single "act contributing to the claim occurs within the filing period, the entire time period of the hostile environment may be considered by the court for the purposes of determining liability."
The Court, acknowledging that it had not previously "expressly recognized" Morgan despite allowing the decision to influence their subsequent rulings, took the opportunity to expressly state that "Morgan overruled our prior cases to the extent they held that the continuing violation doctrine does not apply when an employee was or should have been aware earlier of a duty to assert her rights."
The case was remanded to the magistrate judge, who is instructed to use a post-Morgan ruling as a basis for her analysis of Heath's hostile work environment claim under both Title VII and Section 1983. The Court also provided additional guidance on the lower court's dismissal of Heath's claim of sex discrimination, noting that "the [district] court erred in placing great weight on evidence that another female faculty member did not experience similar discrimination," as "Title VII focuses on 'the protection of the individual employee, rather than the protection of the minority group as a whole.'"