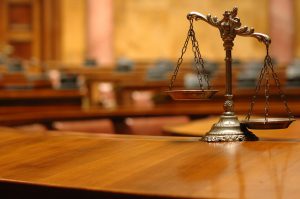 On March 7, 2017, the Connecticut Supreme Court ruled that trial courts can make discretionary rulings when establishing remedies. The plaintiff in Wall Systems Inc. v. William Pompa is a building contractor that filed a lawsuit against his employee, William Pompa. The plaintiff claimed that the defendant had breached the duty of loyalty by charging kickbacks to subcontractors and performing work on his own behalf during the plaintiff's work day. The court awarded the plaintiff damages of $43,200, and as part of its remedy imposed a constructive trust on a bank account the defendant held with his wife.
On appeal, the plaintiff argued that the court had not ordered the defendant to forfeit all of the compensation (both from the plaintiff and his competitor) during the period the defendant received compensation from the competitor even when it was proven that the defendant breached his duty of loyalty. The defendant's wife, on a cross complaint, contended that the court's decision to impose a constructive trust over her bank account she shared with her husband was wrong as there was no evidence that any of the money that  her husband received as kickbacks were deposited in that account.
After considering all the facts and circumstances for the case, the Supreme Court affirmed in part and reverse in part the judgment of the trial court. The Supreme Court concluded that the trial court had properly exercised its discretion when it awarded damages. The Supreme Court noted that the remedies of forfeiture of compensation paid by an employer, and disgorgement of amounts received from third parties, are available when an employer proves that his or her employee breached his or her duty of loyalty, even if the employer cannot prove damages as a result of that breach. However, even when the duty of loyalty is breached (intentional or not), the remedies are not mandatory but discretionary ones that depend upon the equities of each case.
In regard to the defendant's claim, the Supreme Court agrees that the trial court's decision to impose a constructive trust over the joint bank account was improperly imposed. The Supreme Court cited that a "[c]onstructive trust permits the claimant to assert ownership of (i) specifically identifiable property for which the defendant is liable in restitution or (ii) its traceable product…A claimant who can show unjust enrichment, but who cannot identity such property in the hands of the defendant, is not entitled to the remedy of constructive trust." The plaintiff failed to prove that the kickbacks received by the defendant were traceable to the joint bank account. Moving forward, employers with employees engaging in competing work while still employed can use this case and to determine the appropriate remedies.