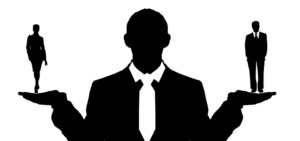 On August 29, 2017, the Office of Management and Budget (OMB) issued a memorandum calling for a review and immediate stay on the effectiveness of new EEO-1 data submission requirements. These requirements, finalized in September of 2016, called for revisions to the EEO-1 compliance survey which collects information on race, ethnicity, and gender distribution within occupational categories.
The new regulations called for private employers and federal contractors with 100 or more employees to submit information on the number of employees whose W-2 earnings fell within specified pay bands, categorized by ethnicity, race, and sex. The stated purpose of the data collection was to aid Equal Employment Opportunity Commission (EEOC) in its enforcement efforts by providing information on pay disparity trends across industries and, according to former EEOC Chair Jenny R. Yang, to encourage employers to examine their own pay practices in order to encourage voluntary compliance.
The review and stay were issued in accordance with the Paperwork Review Act, the federal law which sets limitations on agencies' abilities to impose reporting and recordkeeping requirements on the public, including making agency requirements subject to OMB approval.  As stated in the memo, "OMB may review an approved collection of information if OMB determines that the relevant circumstances related to the collection have changed and/or that the burden estimates provided by EEOC at the time of initial submission were materially in error."
Since OMB's initial approval of the pay data requirements, EEOC has released file specifications for the submission of pay data. As these specifications were not included in the proposed rule and therefore not available for public comment or use in EEOC's burden estimates, OMB determined that further review is necessary.
The memo expressed additional concern that "some aspects of the revised collection of information lack practical utility, are unnecessarily burdensome, and do not adequately address privacy and confidentiality issues." Questions of privacy have particular potency in light of the the recent data breach which required the Occupational Safety and Health Administration to temporarily close its new electronic reporting portal just days after its launch.
EEOC is now required to publish a notice of the stay in the Federal Register and submit a new information collection package to the OMB. Although EEOC could submit a substantially similar package with an updated burden estimate accounting for the new data specifications, the requirements will most likely undergo changes. Current Acting EEOC Chair Victoria A. Lipnic, who previously voted against the new requirements, commented, "I do hope this decision will prompt a discussion of other, more effective solutions to encourage employers to review their compensation practices to ensure equal pay and close the wage gap. I stand ready to work with Congress, federal agencies, and all stakeholders to achieve that goal."
Although the pay data submission requirements are paused, employers are still required to submit EEO-1 data using the version of the form which was approved prior to the new requirements. No need to rush, though – the filing date, which was changed from September 30, 2017 to March 31, 2018 to aid employers in complying with the pay data submission requirements, is the one aspect of the new requirement which is not under review.