2019 Minimum Wage Checklist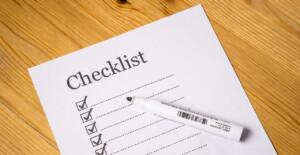 | | | | |
| --- | --- | --- | --- |
|  Alaska | Maine | New Jersey | Vermont |
|  Arizona | Massachusetts | New Mexico* | Washington* |
|  California | Michigan | New York | |
|  Colorado | Minnesota | Ohio | *Minimum wage update applies |
|  Florida | Missouri | Rhode Island | only to city or county |
The new year is on its way, and it's bringing along a flurry of minimum wage increases. But don't worry: as always, we've got you covered! Just like Santa, we here at CPC are making a list and checking it twice to ensure that we – and you, our valued business partner – are 100% prepared for December deliveries.
If you operate in one of the locations listed above, a 2019 minimum wage update is scheduled for your state's All-On-One™ Labor Law Poster or city/county posters (or both). The Federal Minimum Wage for Contractors (Executive Order 13658) notice will also be updated on products for federal contractors.
We know you like to get your holiday shopping done early, so keep an eye out for CPC's 2019 Minimum Wage pre-order email later this month – and don't forget to add a 2019 Calendar or Planner to your order! 2019 Minimum Wage Peel 'N Posts and All-On-One Posters will begin shipping in early December.
Some locations may have upcoming changes unrelated to the minimum wage. If you have questions about the changes in store for your state, please contact your compliance adviser at 1-866-375-8698.