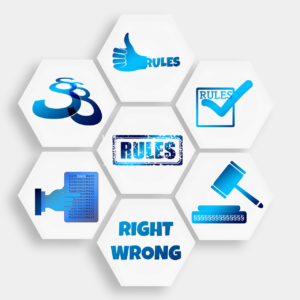 The Occupational Safety and Health Administration (OSHA) has issued updated enforcement guidance on the role of post-incident drug testing and safety incentive programs under the agency's anti-retaliation rule.
The new interpretation widens the scope of permissible programs under the rule, which should provide some comfort to employers who have expressed concern that long-running workplace safety measures could be found in violation of the relatively-new regulations.
What is the OSHA Anti-Retaliation Rule?
The Improve Tracking of Workplace Injury and Illness Final Rule was published in 2016. One section of the regulations, often referred to as the anti-retaliation rule, consists of provisions intended to protect employees from facing adverse action for reporting a workplace injury or illness.
The rule states that employers must establish a "reasonable procedure" for employees to report work-related injuries, and specifies that "a procedure is not reasonable if it would deter or discourage a reasonable employee from accurately reporting a workplace injury or illness." Employers must inform each employee that they have the right to report a workplace injury or illness, and that employers are prohibited from discriminating against employees in any manner, including firing, for reporting a work-related injury or illness. (29 CFR 1904.35(b)(1)(i) – (iv)).
OSHA added an anti-retaliation statement to the Federal OSHA Job Safety and Health Poster to assist employers in fulfilling their responsibility to inform, and several states which administer OSHA State Plans followed suit. Although employers may use other methods to convey the required information, displaying the already-mandatory poster in the workplace is the simplest method of fulfilling the requirement to inform, as the anti-retaliation statement on the poster has been approved by OSHA.
2016 OSHA Safety Incentive Program and Drug Testing Policy Guidance
In their initial comments to the proposed anti-retaliation provisions of the rule, some employers expressed concern that long-running workplace safety programs and policies might be interpreted by OSHA as a violation of the anti-retaliation rule. This seemed to be confirmed by agency guidance issued in 2016.
The guidance established that, although safety incentive programs and drug testing policies were not entirely prohibited, some popular programs and policies could be seen as "retaliatory in nature or likely to deter reporting" and therefore found in violation of the rule. OSHA provided examples of actions which would be likely to earn employers a citation under the rule.
According to OSHA's 2016 guidance, a safety incentive program which awards a benefit such as "a cash prize drawing or other substantial reward" that is subsequently withdrawn if an injury is reported would likely violate the rule. However, benefits which are awarded or withdrawn based on "compliance with legitimate safety rules or participation in safety-related activities" would not violate the rule.
Also according to the guidance, it would be "reasonable" for an employer to drug test an employee whose impairment may have directly contributed to an incident. It could, however, be seen as retaliatory or deterrent to drug test an employee whose impairment could have no bearing on an incident, such as an employee who merely observed an incident.
2018 OSHA Safety Incentive Program and Drug Testing Policy Guidance
On October 11, 2018, OSHA issued a memo to regional administrators further clarifying the agency's current enforcement position. The memo reiterates that the anti-retaliation rule does not prohibit workplace safety incentive programs or post-incident drug testing. This time, however, OSHA emphasizes that the agency recognizes safety incentive programs as "an important tool to promote workplace safety and health."
Overall, the new enforcement policy signals an agency-wide shift towards giving employers the benefit of the doubt. OSHA now indicates that the employer's consistent record of promoting "a workplace culture that emphasizes safety, not just [injury reporting] rates" will be of primary importance when evaluating whether a safety incentive program violates the rule.
I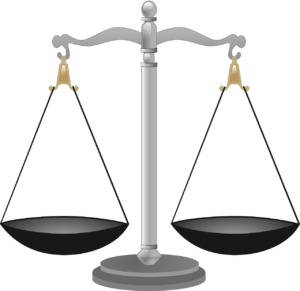 n contrast to the previous guidance, OSHA now states that a "negative action" such as withholding a cash reward due to an employee's reported injury would not be seen as a violation if the employer has implemented "adequate precautions" to ensure that employees feel free to report an injury or illness. Adequate precautions may include counterbalancing the negative action by taking positive actions, such as offering an additional incentive program that rewards employees for identifying unsafe conditions on the workplace or implementing a training program that emphasizes the employee's right to report workplace injuries and the employer's non-retaliation policy.
The new memo also lists examples of permissible drug testing, and states that the new guidance supersedes any other OSHA interpretive documents – including the previous guidance – which "could be construed as inconsistent with the interpretive position" articulated in the memo. Permissible drug testing programs include:
Random drug testing.
Drug testing unrelated to the reporting of a work-related injury or illness.
Drug testing under a state workers' compensation law.
Drug testing under other federal law, such as a U.S. Department of Transportation rule.
Drug testing to evaluate the root cause of a workplace incident that harmed or could have harmed employees.  If the employer chooses to use drug testing to investigate the incident, the employer should test all employees whose conduct could have contributed to the incident, not just employees who reported injuries.
Although this new guidance offers more room for employers to craft workplace programs and policies which suit the needs of the individual business, employers should still ensure that those programs and policies are in compliance with current federal OSHA requirements. Employers operating in states which administer an OSHA State Plan should check in with their state OSHA agency to see if local enforcement expectations have changed.
KEEP IN TOUCH WITH CPC!
To keep up with the latest in labor law news and posting compliance, follow us on Facebook, LinkedIn, or Twitter or subscribe to this blog! You can also contact us by phone, email, or chat to order one of CPC's signature labor law compliance products or learn more about your company's individualized posting obligations. 
Please keep in mind that CPC cannot provide legal advice. If you have a question about how labor law applies to your specific workplace situation, please consult your local labor department or an employment lawyer.