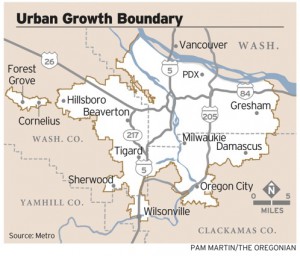 Oregon employers are accustomed to an annual increase in the state's minimum wage rate because of the adjustment made for inflation each January 1. This year was different. For the first time in recent history, Oregon's minimum wage did not increase on January 1. Instead, Governor Kate Brown signed into law a bill increasing the minimum wage rate in installments over the next seven years. The first installment takes effect July 1, 2016.
Initially, in the urban area of Portland and in midsize counties, the minimum wage rate will increase from $9.25 per hour to $9.75 per hour. In rural areas the minimum wage rate will increase from $9.25 per hour to $9.50 per hour. By July 1, 2022, the minimum wage rates will reach to $14.75 per hour inside Portland's urban growth boundary, $13.50 per hour in midsize counties and $12.50 per hour in rural areas. Each year thereafter, the minimum wage rate will increase based on the increase in the Consumer Price Index over the prior year.
The 2016 minimum wage boost is welcome news for Oregon low-wage earners. The minimum wage rate only increased on average 15 cents each year in the last five years. The new law means most employees will be getting a 50-cent raise starting this summer and a guaranteed increase over each of the next six years. Workers in urban Portland will get the biggest jump, $1.50 per hour, in 2017. Multnomah County, which includes Portland, has the state's most minimum wage jobs. But it also has the lowest percentage of workers at the bottom of pay scale, only 4 percent. The leisure and hospitality industry is the largest employer of minimum wage workers in Oregon.