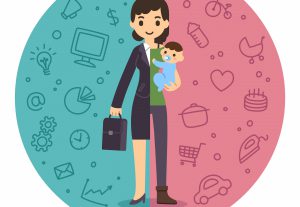 On February 1, 2017, the state of South Dakota introduced Senate Bill 150, which would establish certain provisions regarding paid maternity leave. If passed, the law would permit an employee who has worked an initial one year period as a full time employee for the same employer to take four weeks of paid parental leave. The leave would be to give birth or receive an adoption placement of a child under the age of 18. Employees would need to give their employer at least a two week notice stating the anticipated date of departure and date of return.
The text of the bill also clarifies that an employee is entitled to receive one week of paid maternity leave at 100% of her current wages or salary. She would also be restored to her previous position with the same "status, pay, length of service credit, and seniority." If the employee cannot be restored to her previous position as of the date of the leave, she would need to be placed in a similar position. Furthermore, the proposed law would not affect the employee's right to receive vacation time, sick leave, bonuses, advancement, seniority, length of service credit, benefits, or any other rights of employment incidental to the employment position.
The provisions of the proposed law apply to private employers with 50 or more employees. Compliance Poster Company will continue to monitor this bill. Make sure to visit our blog for new updates!