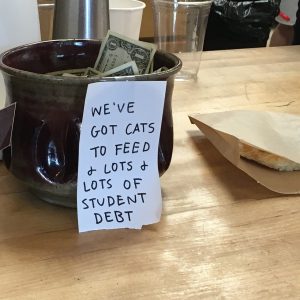 Coming three years after their decision to ban the box, the District of Columbia has approved another anti-discrimination measure intended to increase employment opportunities for those in need of a second chance. On February 15, 2017, D.C. Mayor Muriel Bowser signed the Fair Credit in Employment Act prohibiting employers from discriminating against applicants and employees based on their credit information, which includes "any written, oral, or other communication of information bearing on an employee's creditworthiness, credit standing, credit capacity, or credit history."
The Fair Credit in Employment Act amends the D.C. Human Rights Act of 1977, which prohibits discrimination based on protected traits in the areas of housing, employment, public accommodations, and educational institutions. As implied by the title, the Fair Credit in Employment Act amends only the sections of the Human Rights Act applicable to employment, adding "credit information of any individual" to the list of traits which cannot be used as criteria to determine hiring, firing, or other conditions of employment such as compensation. Employers, including employment agencies and labor organizations, are explicitly barred from using, accepting, referring to, or inquiring into an employee's credit information through direct or indirect means.
D.C. Councilmember Kenyan McDuffie, who introduced the bill, said that the Act will "abolish restrictions that unjustly exacerbate challenges faced by applicants who are already having difficulty with finding employment," creating new opportunities for "our most vulnerable residents" such as those struggling to extricate themselves from homelessness. Citing a report by public policy think tank Demos, he maintained that credit reports, while necessary for lenders evaluating the credit risk of a potential borrower, are not intended for use in most hiring contexts.  Demos analyst Amy Traub confirmed, saying "Employment credit checks can create an untenable catch 22 for job-seekers—they are unable to secure a job because of damaged credit, and unable to escape debt and improve their credit because they cannot find work."
The Fair Credit in Employment Act does create several exemptions for employers who have legitimate reasons for requiring credit history information, such as financial institutions entrusted with personal financial information, the Metropolitan Police Department, and government agencies which require financial disclosures to the Board of Ethics and Government Accountability. Employers who are "otherwise required by D.C. law" to request credit information, such as to fulfill the requirements of a security clearance, are likewise exempt from the general prohibition.
Now that the Mayor has signed off, the Act will go into effect immediately following a 30-day period of congressional review and publication in the District of Columbia Register. Employers are advised to review their employment practices, including hiring applications and employee handbooks, to ensure compliance with the new law. Employers found to be in violation of the Act may be subject to fines ranging from $1,000 to $5,000, and individuals will also maintain a private right of action.
The Act also contains a statute requiring the D.C. Office of Human Rights to conduct a public education campaign to instruct employers and employees about the new law "on or before January 2, 2018." The website for the Office of Human Rights already contains guidance for employers and employees on the Fair Criminal Record Screening Amendment Act and the Protecting Pregnant Workers Act, as well as best practices for valuing transgender applicants and employees who are protected under the Human Rights Act.