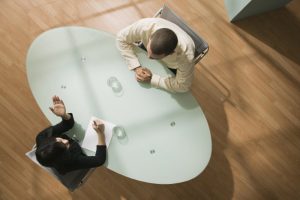 On April 5, 2017, New York City Mayor Bill de Blasio signed Bill Int. 1253-2016, approving a salary history ban in job interviews. The new law, which is aimed at tackling pay inequity, prohibits all employers from inquiring about or relying on a prospective employee's salary history during all stages of the employment process. Advocates of the legislation believe that in addition to gender pay equity, the legislation will also help reduce the likelihood that women will be prejudiced by prior salary levels.
Enacted Bill Int. 1253-2016 forbids New York City employers from inquiring about the salary history of an applicant or to rely on such salary history in negotiating terms of employment. As defined in the text of the law, inquire means to communicate any question or statement to the applicant or their current or former employer for the purpose of obtaining an applicant's salary history or to search public records to learn their salary. Employers, however, are welcomed to engage in discussion with the applicant about their expectations with respect to salary, benefits and other compensation. Similarly, prospective employees may willingly disclose salary history, which the employer may consider in determining a prospective employee's salary, benefits, and other compensation. The new law exempts the following:
New York City employers acting pursuant to any federal, state, or local law authorizing the disclosure or verification of salary history, or requiring knowledge of salary history for employment purposes;
current employees applying for an intentional promotion or transfer; or
public employee positions for which salary, benefits, or other compensation are determined pursuant to procedures established in collective bargaining.
New York City employers are encouraged to start reviewing and updating their employment applications and interview questions. The new law is scheduled to go into effect in 180 days after it was signed.