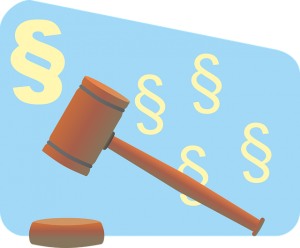 Last month, the Alberta Ministry of Labour announced that the province's Employment Standards Code and Labour Relations Code will undergo review. Prior to a full governmental review, the Ministry has opened a comment period for Albertan employers and workers, which is due to come to an end next week on April 18, 2017.The changes which come into effect as a result of this review will be the first substantial changes to both Codes since they came into effect in 1988.
The Employment Standards Code establishes the minimum legislated standards for employment relationships under provincial jurisdiction, covering topics such as minimum wage, hours of work and rest , maternity and parental leave, and conditions of employment termination. The Labour Relations Code covers legislation applying to union-management relationships.
According to Minister of Labour Christina Gray, "Alberta has some of the oldest labour laws in the country. Work life in Alberta has changed a lot over the last 30 years, and we need to ensure our laws are kept up to date. We want to ensure Albertans can go to work and contribute to our economy while still being able to care for themselves and their families." The supplementary materials provided by the Ministry highlight how Alberta's employment standards stack up against the protections offered by other provinces and the federal government, noting in particular Alberta's lack of job protection for workers who require leave due to the death or disappearance of a child or in order to care for a critically ill child.
The Ministry is currently offering a survey which asks for feedback on the topics of maternity, compassionate care, and other job-protected leaves, as well as ways in which Alberta can improve enforcement and administration of the Employment Standards Code.
The Ministry is also receiving comments on how to make the Labour Relations Code "fairer, more balanced and effective," asking in particular for opinions on whether to mandate a "Rand formula" in collective agreements (which would require workers to pay union dues where they benefit from a collective agreement, rather than allowing them to opt out) and whether the Alberta Labour Relation Board's mandate should be broadened "to enable adjudication of a wider range of workplace disputes."
Comments on these topics can be emailed to LBR.review@gov.ab.ca or sent to the address below:
Workplace Legislation Feedback
c/o Workplace Policy and Legislation
Alberta Labour
7th Floor, 10808–99 Avenue
Edmonton, AB T5K 0G5
Make sure you get your comment in on time to make your voice heard, and don't forget to follow CPC on Facebook and Twitter to keep up with the upcoming changes.