All employees need time off from work from time to time for personal or family health reasons, but nearly half of Illinois private sector workers are without any paid sick leave. Two communities in Illinois, Chicago and Cook County, will soon require employers to provide paid sick leave to their employees. Beginning July 1, 2017, employees who work in Chicago and Cook County will begin earning up to 40 hours (5 days) of paid sick leave per year.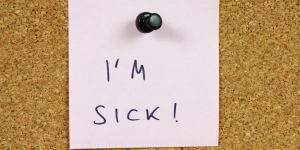 Cook County Paid Sick Leave Interpretative Rules
Although Chicago and Cook County are both expected to have rules implementing their respective paid sick leave laws finalized by the time the laws go into effect, thus far only Cook County has released proposed interpretative and procedural rules and notices. Cook County employers are encouraged to review the proposed administrative procedures, notice and recordkeeping requirements, and enforcement procedures. The public is invited to comment on the draft rules and notices here until May 8, 2017.
Cook County Earned Paid Sick Leave Law
Generally, the Cook County Earned Paid Sick Leave Law applies to employees who, in any particular two-week period, perform at least two hours of work for a covered employer while physically present within the geographic boundaries of the County. Employees in Cook County may accrue one hour of paid sick leave for every 40 hours worked. Leave may be capped at 40 hours per year. A Cook County employer that has an equivalent sick leave policy is not required to provide additional leave time.
Paid sick leave may be used for the following:
illness or injury, or for the medical care, treatment, diagnosis, or preventative medical care of a covered employee;
illness or injury or medical care of an employee's family member;
matters related to domestic violence or a sex offense committed upon an employee or a family member; or
the place of business or a child's school or care facility is closed because of a public health emergency.
The law requires employers to post a notice of rights in the workplace and provide each employee with written notice of the employee's rights under the Ordinance. The Ordinance prohibits an employer from retaliating against an employee for exercising their rights under the law. An employee whose rights have been violated may file a civil action against their employer or file a complaint with the County.
Why Paid Sick Leave is Good for Everyone
Studies show that many employees go to work sick despite adverse consequences. Sick workers are less productive, expose other workers and the public to illnesses, experience more work errors, may compromise workplace safety and, in food-related industries, risk contaminating food. Mandating paid sick leave may mean less overall time loss and a safer, more productive workforce and still provide job protection and economic security for workers.