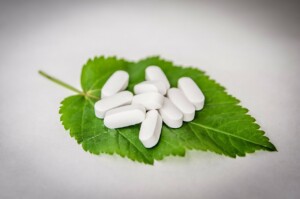 The Maine Supreme Court began hearings last week to determine whether medical marijuana treatment should be considered reimbursable under a workers' compensation claim. Although Maine instituted its medical marijuana program in 1999, this is the first time the superior court has addressed how the law interacts with the state's workers' compensation law.
Medical marijuana is currently legal in 29 states and the District of Columbia, but most have not yet settled the question of whether workers' compensation funds can be used to pay for medical marijuana. In five states, courts have found medical marijuana to be a valid treatment which requires reimbursement, although only one has since established a fee schedule. Two states which recently approved medical marijuana, North Dakota and Florida, also passed laws in 2017 preventing workers' compensation insurance from covering medical marijuana.
One reason that so few states have come to a decision on the matter may be because reimbursement claims for medical marijuana are relatively rare. The Chairman of the Maine Workers' Compensation Board, Paul H. Sighinolfi, told the Portland Press Herald that the board has received only half a dozen such reimbursement claims since 1999. The majority of those claims were approved, as was that of Gaetan Bourgoin.
Bourgoin injured his back while working as a machine operator for a paper mill (now owned by Twin Rivers Paper Co.) in 1989. Since then, he has experienced chronic pain which for years was treated primarily with opioid-based painkillers. According to Bourgoin, this treatment had a profoundly negative effect on his physical and mental health, at one point causing him to consider suicide. In 2012 his doctor suggested medical marijuana, which Bourgoin reports has improved his health and outlook while costing significantly less than his previous narcotics regimen. In 2015, Bourgoin's request for reimbursement was approved by the Workers' Compensation Board.
Both Bourgoin's former employer and its workers' compensation insurance company, however, object to the decision, arguing that requiring them to pay for medical marijuana contradicts both state and federal law. Maine's Medical Use of Marijuana Act states that the law cannot be construed to require "a… private health insurer to reimburse a person for costs associated with the medical use of marijuana" (M.R.S. Title 22 §2426-A). However, as Bourgoin's lawyer points out, the state's workers' compensation law entitles injured workers to reasonable and effective medical services, as needed, "paid for by the employer" (emphasis added, M.R.S. Title 39-A §206).
Under federal law marijuana is a Schedule 1 drug, the classification reserved for substances which are viewed as highly dangerous, subject to abuse, and lacking acceptable medical use. As such, the appellants argue, reimbursing Bourgoin for his medical marijuana treatment could open Twin Rivers and its insurer to federal prosecution. They additionally claim that there is insufficient evidence to conclude that marijuana is a safe and effective medical treatment for chronic pain.
The case comes at an interesting time, as what many have termed an opioid epidemic is drawing attention to the dangers of over-reliance on narcotics. In 2016 alone there were nearly 400 opioid overdose deaths in the state – a rate of roughly 1 per day. Maine once had the highest rate of long-term, extended-release opioid prescriptions in the nation, but doctors have recently begun imposing more restrictions on opiate access in response to an increasingly firm line drawn by the federal government, including several high-profile arrests of doctors who over-prescribe narcotics. Given the circumstances, it may be difficult for the court to conclude that opiate-based painkillers are a more reasonable and effective medical treatment than marijuana.
At the same time, U.S. Attorney General Jeff Sessions has indicated his desire to prosecute the distribution of state-legal marijuana under federal law. While the Senate Appropriations Committee voted earlier this year to renew a budget amendment which prohibits the Department of Justice from prosecuting individuals who are in compliance with their state's medical marijuana law, it has since been removed by the House Rules Committee.
With additional congressional maneuvering the amendment may still make it into the final appropriations bill. However, even if it does, the rider will need to be re-approved with each year's federal budget, which lends considerable weight to Twin Rivers' claim that it is unreasonable to subject them to the threat of federal prosecution.
At this point, it's difficult to tell how this case will turn out or how Maine employers – including those in the marijuana industry – will be affected. To keep up with this story and more labor law news, follow us on Facebook or Twitter, or subscribe to our blog.