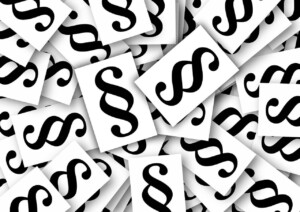 Two years after the Occupational Safety and Health Administration (OSHA) passed regulations intended to improve tracking of workplace injuries and illnesses, the federal agency has proposed to amend their own rule in order to limit the information that employers are required to submit.
If the rule is approved, employers will no longer be required to annually provide detailed employee injury information to OSHA, although they would still be required to submit information from the Form 300A summary of work-related injuries and illnesses.
OSHA Recordkeeping and Reporting Requirements
OSHA regulations require employers with ten or more employees to keep records of work-related injuries, illnesses, and fatalities using OSHA Forms 300, 300A, and 301. Covered employers must maintain these records for a period of five years and post Form 300A in the workplace between February 1 and April 30 so that employees can view the previous calendar year's annual summary data.  Employee representatives and OSHA investigators are also entitled to view these records upon request.
In 2016, OSHA approved a new regulation titled the Improve Tracking of Workplace Injury and Illness Rule. This rule mandates that employers must inform employees of their right to report injuries and illness without retaliation, establish reporting procedures which will not "deter or discourage" employees from reporting, and avoid programs which may be interpreted as retaliatory (such as workplace incentive programs which withdraw bonuses or other rewards when an injury is reported).
The rule also requires establishments with 250 employees, as well as smaller establishments in certain high-risk industries, to electronically submit occupational injury and illness data through OSHA's online portal, the Injury Tracking Application (ITA). In its 2016 proposed rule, OSHA stated that the purpose of this requirement was to allow the agency to identify "the workplaces where workers are at the greatest risk" through its access to timely, establishment-specific data. The requirement was also intended to "nudge" employers to improve workplace safety in order to avoid scrutiny by OSHA and the public.
The regulations specify that large employers must submit information from all three record-keeping forms (300, 300A, and 301), but the rule was designed to phase in this requirement gradually. For the first reporting year, employers were only required to submit information from Form 300A, an annual summary log of workplace injuries and illnesses.
Large employers were scheduled to start submitting data from the other forms starting in 2017, but OSHA announced that it would not require or accept information from Forms 300 and 301 because the agency intended to issue a notice of proposed rulemaking "to reconsider, revise, or remove" provisions of the regulation. (OSHA's decision to reject the data prior to formally amending the regulation is currently being challenged in federal court.)
OSHA also announced in 2018 that, contrary to the agency's previous stance, the reporting requirements apply to states covered by State OSHA Plans that have not implemented identical regulations.
New OSHA Regulations Aim to Protect Employee Information

As promised, OSHA has now issued an official Proposed Rule to amend the reporting regulations. The agency proposes to eliminate the requirement for employers to submit Form 300 and Form 301 data electronically, citing potential worker privacy risks and "uncertain enforcement value" to the collection of this information. OSHA also suggests that employers be required to submit their Employer Identification Number (EIN) in order to avoid overlap with workplace injury data gathered by the Bureau of Labor Statistics.
The new OSHA regulations would not alter the requirement for employers to electronically submit Form 300A data, as OSHA reports that the collection of this information has proven benefits. The agency states that  the data from previous years has allowed the agency to design "a targeted enforcement mechanism for industries experiencing higher rates of injuries and illnesses." The proposed rule also does not alter any of the anti-retaliation provisions of the 2016 regulations.
Interested parties have until September 28, 2018 to submit comments on the Proposed Rule, either electronically through https://www.regulations.gov, by fax, or by regular mail.
KEEP IN TOUCH WITH CPC!
To keep up with the latest in federal, state, and local labor law news and posting compliance, follow us on Facebook, LinkedIn, or Twitter or subscribe to this blog! You can also contact us by phone, via email, or by chat to order one of CPC's signature labor law compliance products or learn more about posting obligations. 
Please keep in mind that we are unable to provide legal advice.