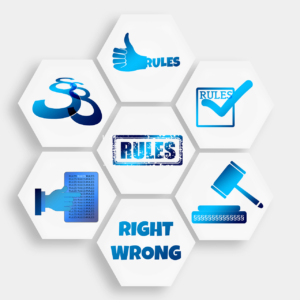 The Occupational Safety and Health Administration (OSHA) announced on April 30, 2018 that the agency was in error when it previously said that employers covered by an OSHA State Plan did not need to electronically submit injury and illness data unless required by state regulations. Starting this year, all employers who are covered by the electronic recordkeeping rule must submit data to federal OSHA, even if their state OSH agency does not require it.
OSHA Recordkeeping Rules
OSHA regulations require employers with ten or more employees to keep records of work-related injuries, illnesses, and fatalities using OSHA Forms 300, 300-A, and 301. In previous years, covered employers were only required to maintain these records for a period of five years, provide them to authorized government  or employee representatives upon request, and post Form 300A in the workplace between February 1 and April 30 so that employees can view the previous calendar year's annual summary data.
In 2016, OSHA approved a new regulation titled the Improve Tracking of Workplace Injury and Illness Rule. This rule requires establishments with 250 employees, as well as smaller establishments in certain high-risk industries, to electronically submit data from the previous year's Form 300A illness and injury data through OSHA's online portal, the Injury Tracking Application (ITA). The deadline for the first annual submission of data was December 15, 2017.
OSHA State Plans
The federal OSH Act and its regulations cover the majority of private employers, as well as some state and local government agencies, but OSHA allows states to develop and enforce their own OSH laws and rules under an approved OSHA State Plan. Twenty-one states, as well as Puerto Rico, currently operate under an OSHA State Plan which covers private employers as well as state and local governments. Five more states and one additional territory have OSHA State Plans which cover only state and local government.
OSHA State Plan standards do not need to be identical to federal standards, but they are required to be "at least as effective." However, states often disagree among themselves – and occasionally with federal regulators – as to the "effectiveness" of a given requirement. For example, starting in 2016, OSHA has annually increased its maximum civil penalties for violations. Although the agency has repeatedly affirmed its policy position that states must match federal penalty levels in order to be "at least as effective," multiple states have either not increased penalties at all or have lagged behind the federal maximums.
OSHA's New Determination: State Plan Employers Must Report
In the case of the Improve Tracking of Workplace Injury and Illness Rule, the majority of states operating under a State Plan quickly adopted an identical or similar version of the rule. Seven states – California, Maryland, Minnesota, South Carolina, Utah, Washington, and Wyoming – did not adopt such a rule in time for the December 15, 2017 due date. In an earlier press release regarding the new rule, OSHA originally stated that "Establishments in these states are not currently required to submit their summary data through the ITA."
Upon subsequent review, however, OSHA has determined that the OSH Act's preconditions for State Plans do, in fact, require all employers to electronically submit injury and illness data to federal OSHA. The agency cites Section 18(c)(7) of the OSH Act, which states that a compliant State Plan must require "employers in the State to make reports to the Secretary [of Labor] in the same manner and to the same extent as if the plan were not in effect."
Employers covered by State Plans which have not yet adopted the Improve Tracking of Workplace Injury and Illness Rule will not be required to submit data for Calendar Year 2016 in order to retroactively comply with the rule. They will, however, be required to submit data for Calendar Year 2017 by the due date of July 1, 2018.  Employers who are new to the data submission requirement can review instructions and frequently asked questions or access the Injury Tracking Application here.