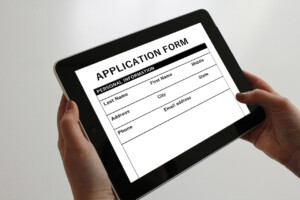 The South Carolina Department of Employment and Workforce (SCDEW) has revised the South Carolina Unemployment Insurance notice with updated information about how to apply for benefits online.
This South Carolina Unemployment Insurance notice provides information on the state Workforce and Employment law, including the conditions under which an employee may be eligible for unemployment. It is a mandatory posting for all employers operating in the state.
Why Is This Update Important?
In order to be considered eligible for unemployment benefits, claimants are required to submit an initial claim through SCDEW's online MyBenefits portal. According to the online guide for the system, "Filing a claim is the only way for eligibility to be determined." Individuals who are eligible for benefits are also required to register for work and conduct weekly work searches online as part of a recent initiative to modernize the unemployment benefit system.
Previously, individuals were required to access the online portal using the URL mybenefits.dew.sc.gov. However, the MyBenefits portal is now housed at https://scuihub.dew.sc.gov. The new website address is provided on the updated South Carolina Unemployment Insurance notice to ensure that claimants can apply for benefits when needed.
Although SCDEW launched the new portal in August of 2017, the outdated URL previously redirected to the new website address so claimants were still able to access the portal. However, attempting to access the mybenefits.dew.sc.gov address now results in an error message, so it is important for employees to be provided the correct website address in order to access the benefits to which they are entitled.
SCDEW has also also provided the URL for the online guide to Applying for Benefits in order to aid claimants in the process. The URL for an online list of SC Works centers has been removed. There is also a visual difference in the poster, as it has been redesigned with a blue heading and background. The revision date on the Unemployment Insurance notice has been updated to August 2018.
The South Carolina Unemployment Insurance notice is a mandatory posting for all employers with individuals engaged in employment in the state of South Carolina. It must be posted and maintained in conspicuous places where workers perform their services so that the information may be read by all workers. (SC Code of Regulations R47-11)
How Do I Update the South Carolina Unemployment Insurance Notice for 2018?
If you already own one of Compliance Poster Company's signature products, you can update your mandatory South Carolina Unemployment Insurance notice with the  2018 South Carolina Unemployment Insurance Peel 'N Post™ sticker for only $9.95. The cost-effective alternative to poster subscription services, Peel 'N Post update stickers are quick and easy to use – simply peel off the backing and post the sticker over the outdated notice.
If you're looking for a complete compliance solution, order a fully up-to-date 2018 South Carolina All-On-One™ Labor Law Poster, consolidating all state and federal required postings onto one convenient and attractive wall poster, or an South Carolina Mobile Poster Pak™ booklet for mobile and off-site workers or your HR reference desk.
KEEP IN TOUCH WITH CPC!
To keep up with the latest in labor law news and posting compliance, follow us on Facebook, LinkedIn, or Twitter or subscribe to this blog! You can also contact us by phone, email, or chat to order one of CPC's signature labor law compliance products or learn more about your company's individualized posting obligations. 
Please keep in mind that CPC is unable to provide legal advice.