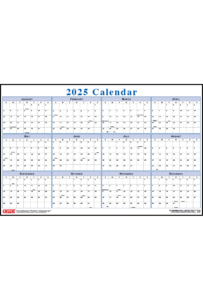 Yes, it's that time again – the 2020 calendars and planners are here!
CPC's calendars and planners are the perfect solution for getting organized. With the new year fast-approaching, the new calendars and planners can help you stay on top of appointments, events, and deadlines. If there is something we can all agree on, it is that we all strive for a more balanced life. By keeping organized, you can increase your productivity and have more time to spend however you like.
CPC's calendars are annotated with significant dates, and the write-on laminate allows you to:
meet deadlines
manage workflow
plan for upcoming projects
schedule meetings
coordinate activities
organize events
track employee vacations
The calendars and planners come in several sizes, colors and formats. Get prepared for the new year by ordering yours today!