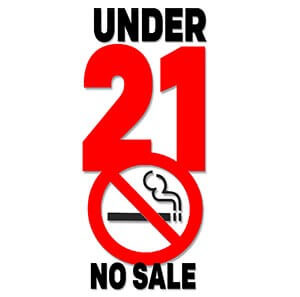 On September 1, 2019, Texas became the latest state to raise the legal age to purchase tobacco products. Senate Bill 21 prohibits the sale of cigarettes and other tobacco products, including e-cigarettes to anyone under the age of 21. The law only allows individuals who are 18 years and older and serving in the military to purchase tobacco products with a valid military ID.
The Texas Comptroller will be performing random unannounced inspections at various locations where tobacco products are sold or distributed, to ensure compliance with the law. Individuals that commit an offense under the law, will face a fine of up to $100. Individuals convicted of an offense will be allowed to apply to the court to have the conviction expunged on or after their 21st birthday.
According to the Texas 21 Coalition, about 95% of smokers start before age 21. In Texas, 10,400 kids become daily smokers every year. And one-third of them will die prematurely as a result. Like other supporters of the new law, Texas 21 Coalition believes that by increasing the minimum age by three years should reduce the risk of addiction.