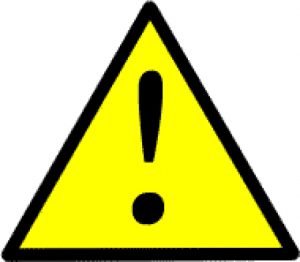 Products sold in California, and restaurants, workplaces and other environments located in California, that contain or expose people to chemicals known to cause cancer or reproductive toxicity, will soon be required to provide more specificity in the warnings they provide to the public. California's amended "Prop 65" regulations require not only new warning statements, but also clarify warning responsibilities among product manufacturers and others in the chain of distribution, and adapt the regulations to new technologies, all so that the public will have more useful information and can make informed choices about the chemicals to which they are exposed.
Background
Proposition 65 requires that businesses with 10 or more employees give a "clear and reasonable" warning to consumers, employees and other individuals before knowingly and intentionally exposing them to chemicals known to cause cancer or reproductive toxicity. Over time, California's Prop 65 list of chemicals "known to cause cancer or reproductive toxicity" has grown to more than 700 chemicals.
Despite this growth, Prop 65 regulations continued to authorize the use of cursory "safe harbor" warnings. For example, one approved "safe harbor" warning label provides: "WARNING: This product contains a chemical known to the State of California to cause cancer and birth defects or other reproductive harm." Another provides:"WARNING: This area contains a chemical known to the State of California to cause cancer."
New Warning Regulations
Under new Prop 65 warning regulations, the content of warning signs and labels has changed. New warning statements require some combination of a warning symbol, specific chemical names and associated risks, and the web address of the State's Prop 65 website. For example, a new on-product label must use a pictogram and the warning text: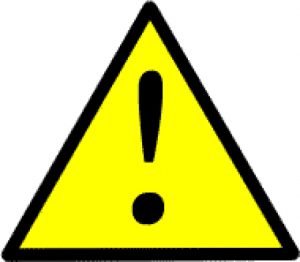 WARNING: Cancer – www.P65Warnings.ca.gov.
A shelf sign must include the name of listed chemical that is a carcinogen and/or reproductive toxicant. For example, the new sign reads: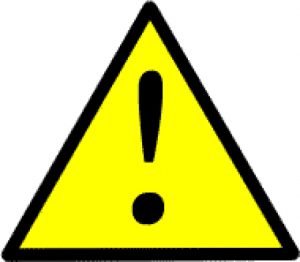 WARNING: This product can expose you to chemicals including [name one or more listed chemicals] which [is/are] known to the State of California to cause cancer. For more information go to www.P65Warnings.ca.gov.
The regulations also detail the language that must be used for specific categories of products and operations  –  food, alcoholic beverages, restaurants, medical and dental care, enclosed parking facilities, service stations, amusement parks, raw wood, furniture, diesel engines, motor vehicles, recreational vessels, petroleum products, and designated smoking areas, among others. The new regulations also describe warnings for products sold over the internet and catalog purchases.
Manufacturers and Retailers
The new regulations shift much of the warning burden away from retailers and more on manufacturers of products sold in California. Manufacturers will need to ship their products with warning labels attached or provide all of the required warning materials to the retailer. A retailer is responsible for warnings if it sells a product under its own brand name, sells a product it has chemically modified, sells a product with a modified or obscured label, sells a product without displaying the supplied warning materials, or knowingly sells a product provided by a supplier not subject to Proposition 65.
Interested persons can look up specific chemicals and obtain more information from the California Prop 65 website – www.P65Warnings.ca.gov. The new regulation is operative on August 30, 2018.  In the interim, businesses may comply with the current regulation or the provisions of the new regulation. Look for Compliance Poster Company's updated Prop 65 Warning posters out soon.