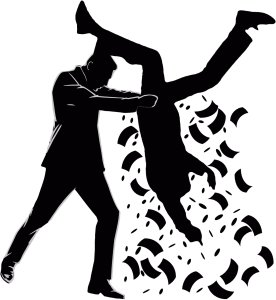 Good news for workers and the employers who pay them what they've earned! On April 13, 2017, Colorado Governor John Hickenlooper signed the Wage Theft Transparency Act into law. The Wage Theft Transparency Act makes information relating to wage violations accessible to public records requests in order to protect workers from wage theft and law-abiding businesses from unfair competition.
Prior to the passage of House Bill 1021, Colorado statutes establishing the powers of the Division of Labor Standards and Statistics also provided broad protections over information gathered during the course of an investigation into labor violations, stating that "such information obtained through inspections or other proceedings of this article which might reveal a trade secret shall be for the exclusive use and information" of the Division of Labor Standards. The state interpreted the broadness of this provision to mean that even the Division's finding that an employer violated wage laws, as revealed by payroll records obtained during the course of an investigation, should be viewed as potentially revealing the employer's "trade secrets" and therefore kept confidential.
The new bill, which became effective law upon its signing, removes some of the ambiguity in the phrasing by stating that information divulged during investigation "that reveals" (rather than information which "might reveal") a trade secret is for the exclusive use of the Division. In addition, the bill explicitly states that "the Division shall treat any notice of citation or notice of assessment issued to an employer for violation of a wage law… as a public record" accessible upon request under the Colorado Open Records Act, unless the Director determines that the information is in fact a trade secret.
Employers (and employees) are required by law to provide requested information to the Division of Labor Standards during the course of an investigation. For those concerned that the new law requires the disclosure of legitimate trade secrets, not only to the Division but to the public at large, rest assured: employers can "designate information submitted to the Division as proprietary, a trade secret, or privileged information," although the Division is not bound solely by the employer's designation.
In addition, before the release of any information relating to a wage law violation, the Director of the Division of Labor Standards is required to inform the employer. The employer then has a period of 20 days to provide further documentation which demonstrates that the information is a trade secret and should not be released.
HB 1021's co-sponsors, Representatives John Cooke and Jessie Danielson, specified that they fought for the bill not only to allow the public to make informed decisions about who they want to do business with or work for, but also to "level the playing field" for businesses that do follow the law. An employer who keeps their costs illegally low by paying workers below the minimum wage, not paying overtime for hours worked, or keeping tips which belong to employees has an obvious and unfair advantage over an employer who obeys the law and pays workers what they're owed.
According to Representative Danielson, who helped renegotiate the bill after a similar version failed during the last session, "We're shining a light on certain businesses, but we're also promoting good businesses that don't engage in this practice." Representative Cooke made a similar statement, pointing out that, "Most Colorado businesses are doing the right thing… However, that makes it all the more important for us to signal to those few bad actors that their actions are not only hurting their employees, but the reputation of the business community. Wage theft is a crime: period." In 2016, Colorado's labor division issued 274 citations, closing a total of 3,401 wage and hour claims.
Colorado's Minimum Wage Order No. 33 regulates wages, hours, working conditions and procedures for employers and employees performing work inside the state of Colorado. It also requires employers to display a current Wage Order poster in an area frequented by employees where it may be easily read during the work day, or to make a copy of the current Wage Order available to employees on request if the work site makes posting impractical. Keep yourself compliant and your employees informed of their wage and hour rights with our Colorado All-On-One Poster or Colorado Mobile Poster Pak for mobile work sites, and don't forget to follow us on Facebook or Twitter to keep up to date with the latest in labor law news!