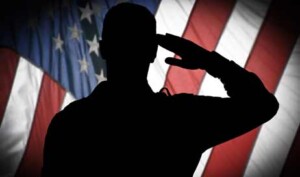 On August 7, 2017, Governor Chris Christie signed Senate Bill 726 amending the New Jersey Law Against Discrimination. The new law extends full protection against discrimination to individuals having liability for service in the Armed Forces of United States and veterans. Prior to the amendment, the New Jersey Law Against Discrimination made it unlawful to subject people to differential treatment based on race, creed, color, national origin, nationality, ancestry, age, sex (including pregnancy), familial status, marital status, domestic partnership or civil union status, sexual orientation, gender identity or expression, atypical hereditary cellular or blood trait, genetic information, liability for military service, and mental or physical disability, perceived disability, and AIDS and HIV status.
The new law makes it clear that members of the Armed Forces and veterans shall have the same opportunity to obtain employment, and to obtain all the accommodations, advantages, facilities, and privileges of any place of public accommodations, publicly assisted housing accommodation, and other real property without discrimination as the classes listed above. The amendment became immediately effective.
New Jersey employers, labor organizations, and employment agencies are required to display the Anti-Discrimination poster in locations easily visible to all employees and applicants. It is likely that the Division on Civil Rights' mandatory poster will be revised to reflect the new protected class. Our Research Department will continue to monitor the release of the updated Anti-Discrimination poster. Please visit us soon!