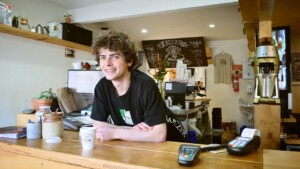 In the midst of low unemployment and an ongoing labor shortage, Maine employers have been granted some partial relief in the form of revised rules governing teen workers.
The new rules, which are already in effect, will allow employers to place more responsibility – including driving, cooking, and welding – in the hands of employees under the age of 18. The rules also prohibit employers in the marijuana industry from hiring workers under the age of 18.
Maine Child Labor Law Rules Updated for 2018
The rule revision comes just one year after the Maine Legislature amended the state child labor laws law to broaden the scope of industries and occupations in which 14- and 15-year-olds are allowed to work.
On August 20, 2018, the Maine Department of Labor (MDOL) Bureau of Labor Standards announced the adoption of regulations which further expand working opportunities for minors aged 14 to 17. According to the Bureau's news release, the purpose of the new regulations is to "[align] state rules governing hazardous occupations with federal standards."
This realignment is required under LD 1719 or "An Act to Implement a Regulatory Structure for Adult Use Marijuana," which the Maine Legislature approved in 2017. The law requires MDOL to develop and maintain a list of unsuitable occupations for minors. According to the law, the list "must conform as far as practicable to the child labor provisions of the federal Fair Labor Standards Act" and its regulations. The list is also required to prohibit minors from working in marijuana-related businesses and in "places having nude entertainment."
Permitted Tasks for Teen Workers
Under the new rules:
17-year-olds who hold a valid state license may drive on public roads as part of their employment, although only "on an occasional and incidental basis" and within certain conditions.
16-year-olds are now permitted to work alone in businesses which primarily handle cash.
16-year-olds can also perform welding and soldering duties in the course of employment.
14- and 15-year-olds are allowed to perform cooking and baking duties, although only in venues permitted under federal law such as "soda fountains, lunch counters, snack bars [and] cafeteria serving counters."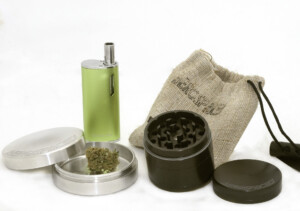 Although the primary effect of the new rules is to expand the pool of permitted work for teenagers, maintaining the health and safety of minors is still a priority. With medicinal and recreational marijuana laws now in effect, the child labor regulations have also been amended to specify that minors under the age of 18 are barred from working:
In all occupations in registered dispensaries of medical marijuana;
In all establishments that cultivate, produce, or sell marijuana;
In all estalishments that cultivate, product, or sell products that include marijuana as an ingredient; and
In recreational marijuana social clubs.
These workplaces are permitted to employ workers aged 18 and up. However, don't expect those workers to give personal-use product recommendations – they will not be able to consume recreational marijuana until the age of 21.
The amended minor labor law regulations went into effect on August 19, 2018.
Maine Workplace Poster Check-In
The new child labor rules are not expected to affect the Maine Child Labor Laws poster, which is required for all employers with workers under the age of 18. During the agency's 2017 revision of the poster, MDOL removed references to specific industries and occupations.
CPC will continue regular compliance checks to ensure that all mandatory workplace posters on the Maine All-On-One™ Labor Law Poster remain up to date.
KEEP IN TOUCH WITH CPC!
To keep up with the latest in labor law news and posting compliance, follow us on Facebook, LinkedIn, or Twitter or subscribe to this blog! You can also contact us by phone, email, or chat to order one of CPC's signature labor law compliance products or learn more about your company's individualized posting obligations. 
Please keep in mind that we are unable to provide legal advice.