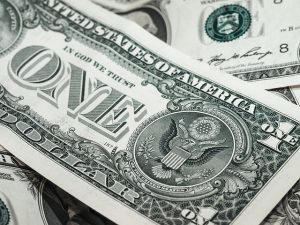 Amongst the other changes ushered in by the 2016 election, four states have voted to raise their minimum wage beginning in 2017.
With the passage of Proposition 206, Arizona will incrementally raise the hourly rate to $12.00 by 2020, after which it will once again increase in concert with the Consumer Price Index measuring cost of living. Arizona's 2017 minimum wage will be $10 per hour, a high jump from the $8.15 per hour it would have been had the ballot initiative not passed. Tipped workers can still be paid a base wage of up to $3.00 per hour less than the minimum wage, so long as their hourly rate is not less than the state minimum wage after tips are applied.
The Arizona initiative also calls for businesses to provide their employees with paid sick leave, which can be used to receive care for mental or physical illness, for care of a family member, or for dealing with the repercussions of domestic violence. Businesses of with fewer than 15 employees must provide 24 hours per year, while businesses with 15 or more employees must provide 40 hours per year. Employers will also be required to post notices informing employees of their rights under the law, such as using paid sick leave, and are forbidden from retaliating against employees for exercising those rights.
Colorado also voted to raise its minimum wage to $12.00 per hour by 2020, starting with a wage rate of $9.30 as of January 1, 2017. The base rate for tipped workers will remain at $3.02 less than the minimum wage for non-tipped workers, eventually rising to $8.98 per hour plus tips in 2020. After 2020 the state will adjust the minimum wage by cost of living, although the state minimum wage will not decrease even if the rate of inflation does. Colorado will also amend the state Constitution to reflect the new wage rate and schedule for increase.
Maine's minimum wage will surge from its current rate of $7.50 per hour to $9.00 per hour in 2017, thereafter increasing $1 per year until it reaches $12 per hour in 2020. As with Arizona and Colorado, Maine's minimum wage will increase with the cost of living starting in 2021. Maine's Question 4 also adjusted the wage for tipped workers, increasing it from its current rate of half the state minimum wage to $5.00 per hour before tips in 2017. Each year after, the tipped minimum wage rate will increase by $1.00 until it reaches the adjusted state minimum wage for hourly workers, eventually eliminating the gap between the tipped and non-tipped wage rates.
Washington, which also does not allow for a difference in wages between tipped and non-tipped workers, had the highest minimum wage increase on the 2016 ballot. Voters passed Initiative 1433, which will incrementally boost the state minimum wage for workers above the age of 18 to $13.50 by 2020, starting with an upturn from 2016's $9.47 per hour to a 2017 rate of $11.00 per hour. After 2020, increases will be tied to the cost of living. Beginning in January of 2018, Washington's initiative also entitles employees to accrue 1 hour of sick leave for every 40 hours of work performed, which they are entitled to use for mental or physical illness, to care for a family member, or to deal with the repercussions of domestic violence.
The only state which failed to pass a ballot initiative relating to minimum wage was South Dakota, which did not approve Referred Law 20. However, the failure of the law, which would have created a youth minimum wage at a rate lower than the state's general minimum wage, falls in line with this election's general state trend of increasing pay and protections for low-wage workers. 2017 and the years ahead are set to be an exciting time as businesses and employees navigate these upcoming changes together.