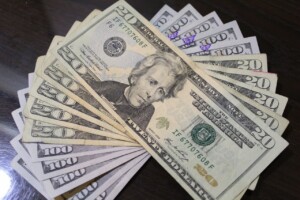 The Commonwealth of Virginia has updated two mandatory notices describing tax benefits that employees may be eligible for during this year's tax season. Employers are required to post both the federal EITC notice and the state CLI notice to inform employees of the availibity of these earned income tax credits.
What's the EITC?
The federal Earned Income Tax Credit, or EITC, is a refundable tax credit that primarily benefits low- and middle-income working families, although single parents and some low-income individuals without children may also qualify. It is designed to incentivize work by increasing with income level only to gradually phase outs, rather than cutting off abruptly once income reaches a certain threshold. Virginia is one of 26 states which have implemented a state version of the EITC, known as the Virginia Credit for Low-Income Individuals (CLI).
Although these tax credits can have a huge impact on the finances of working families, sometimes raising them out of poverty, research by the Internal Revenue Service (IRS) and the Government Accountability Office indicates that between 15 and 25 percent of households entitled to the federal EITC do not claim their credits. In order to raise awareness among low-income workers, some states have begun to require employers to inform employees of their potential eligibility for federal and/or state tax credits.
Virginia Earned Income Tax Credit Posters
Since 2009, every employer operating in Virginia is required by state law to post any notice provided by the Virginia Department of Social Services (DSS) that informs employees of their potential eligibility for federal and state earned income tax credits. To satisfy these posting requirements, DSS provides the Virginia CLI notice describing the state tax credit, and IRS Publication 4718 ("Life's a little easier with EITC") describing the federal tax credit.
The CLI notice was not provided in 2017, so the version available for 2018 is all new, featuring a new visual design and color scheme. The Virginia CLI notice now informs employees that Virginia has an income tax credit for low-income working individuals and families and advises employees to find out if they qualify by visiting the Low Income Individuals Credit page on the Virginia Tax website. The URL for the Virginia Tax website homepage and CLI page have been updated from the previous version of this notice, and an alternate phone number for the Virginia Department of Taxation has been added.
The federal EITC notice has been updated with the annually-adjusted income thresholds for EITC eligibility. For the 2017 tax year, employees who earn less than $53,930 and have a qualifying child, as well as employees who earn less than $20,600 and have no qualifying children, may be eligible for the federal EITC.
The Virginia DSS has also provided two informational notices that employers may provide to employees. "Free Tax Prep and EITC" provides information on free tax preparation services available to employees who make less than $54,000 as well as additional tax credits, such as the Child and Dependent Care Tax Credit, which the employee may be eligible for. "EITC Awareness for Employees" provides additional information on federal EITC benefits. Both notices are available for download on our Free Labor Law Posters page.
Update Your Posters Now!

The Virginia Earned Income Tax Credit Peel 'N Post™ combines both the state and federal tax credit notices on one quick and easy update sticker. If you already own one of Compliance Poster Company's signature products, you can update your Virginia Earned Income Tax Credit postings with this cost-effective Virginia 2018 Earned Income Credit Peel 'N Post™ sticker in English or Spanish.
If you're looking for a complete compliance solution, order an up-to-date Virginia All-On-One™ Labor Law Poster, consolidating all state and federal required postings onto one convenient and attractive wall poster, or a Mobile Poster Pak™ booklet for mobile and off-site workers. And don't forget to follow us on Facebook and Twitter, or subscribe directly to this blog, to keep up with compliance and labor law news!