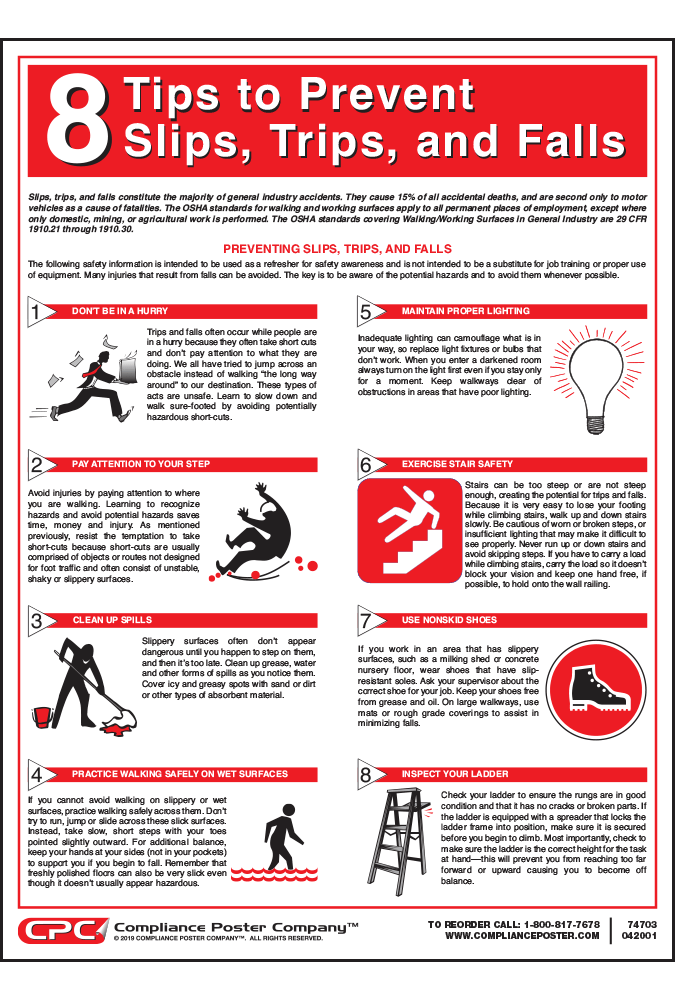 The National Safety Council is a nonprofit organization with the mission to eliminate preventable deaths at work, in homes and communities, and on the road through leadership, research, education, and advocacy. As part of their mission, the National Safety Council promotes June as National Safety Month. In the workplace, the goal is to raise awareness of current state and federal health and safety standards, enrich training programs and encourage best practices so that employees follow the safest work procedures and occupy the safest work environment.
Under the Occupational Safety and Health Law, employers have a responsibility to provide a safe workplace. The Occupational Safety and Health Administration encourages employers to adopt a safety and health program. To ensure employees are receiving the right training, employers are encouraged to integrate safety posters into the safety and health program. Visual aids are shown to improve comprehension and enhance retrieval of information during training.
CPC has a complete line of safety posters that can be used as training aids and safety reference sources. Some of our best-selling safety posters include:
Join CPC in celebrating National Safety Month. Use code SAFETYMONTH on your order in the month of June and save 20% off selected posters. Hurry – this offer only lasts until June 30th!