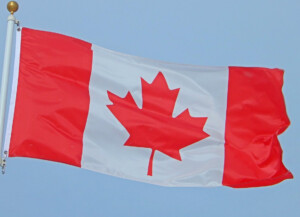 Earlier this year, five Canadian provinces increased their minimum wage rates. Now, the other five will follow suit with wage increases to ranging from 15 cents to $1.40. Alberta's minimum wage workers will see the largest jump as the second in a series of scheduled increases brings the rate towards $15.00 per hour.
New Minimum Wage Rates and Dates
British Columbia's wage hike went into effect on September 15, 2017, raising the general minimum wage from $10.85/hour to $11.35/hour while the wage rate for liquor servers increased from $9.60/hour to $10.10/hour.
Four other provinces will see their minimum wage rates increase effective October 1, 2017.
Province

Minimum Wage Until September 30, 2017



October 1, 2017 Minimum Wage Rate
Alberta
$12.20
$13.60
Manitoba
$11.00
$11.15
Ontario
General: $11.40

Students: $10.70

Liquor Servers: $9.90

General: $11.60

Students: $10.90

Liquor Servers: $10.10

Saskatchewan
$10.72
$10.96
Which Poster Updates Are Needed?
Alberta customers do not currently require a poster update, as the Alberta minimum wage posting displays a table which includes the 2017 minimum wage increase.
Employers operating in British Columbia can update their All-On-One™ Poster or Mobile Poster Pak™ with the British Columbia 2017 Minimum Wage Peel 'N Post™.
Manitoba, Ontario, and Saskatchewan posters each required additional important changes, so we were unable to create update stickers. Instead, a full poster update is needed.
Additional Manitoba All-On-One™ Poster Updates

Service Canada Employment Insurance posting updated with eligibility information.
Manitoba Employment Leave posting updated with Compassionate Care Leave increase and a new leave entitlement, Long Term Leave for Serious Injury or Illness.

Additional Ontario All-On-One™ Poster Updates

Service Canada Employment Insurance posting updated with eligibility information.

Additional Saskatchewan All-On-One™ Poster Updates

Service Canada Employment Insurance posting updated with eligibility information.
Human Rights Laws posting updated with gender identity added to protected characteristic list and expanded definition of disability.
Employers should also prepare for upcoming changes in the new year. Effective January 1, 2018, a new federal law extends the period of job-protected parental leave that employees are entitled to. Some provinces, such as Alberta, have also made other changes to employment standards that will go into effect on the first of the year.
Why Buy Canadian Labour Law Posters?
Unlike the United States, Canada generally does not require employers to display general informational notices on labour laws. Instead, employers must post the full text of specified provincial laws and regulations, as well as employer-specific information such as the names of workplace safety representatives and internal policies regarding topics such as workplace violence and harassment. However, many employers prefer to display additional descriptive notices so that employees are fully informed of their rights and responsibilities under the law without having to wade through pages of legal text.
For those employers, CPC has created our unique line of Canadian All-On-One™ Labour Law Posters. Each poster contains informational notices on various aspects of provincial employment law, such as requirements surrounding payment of wages, the types of leave employees are entitled to, prohibited forms of discrimination, and occupational safety and health. Every Canadian All-On-One™ Labour Law Poster comes with a sectioned companion poster to allow employers to post the copies of laws, regulations, and internal policies which are required by provincial law.
To keep up with labor law news and poster updates for Canada or the U.S., subscribe to our blog or follow us on Facebook and Twitter. You can also contact a Compliance Advisor by chat or phone for assistance with your unique posting needs.