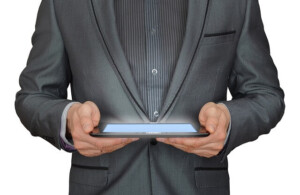 In the latest move towards modernization from the federal government, the U.S. Equal Employment Opportunity Commission (EEOC) has just launched a new nationwide system, the EEOC Public Portal, to allow individuals to submit and track information about potential discrimination claims online. The system underwent a soft launch in five EEOC field offices prior to its wide release.
The EEOC Public Portal will allow employees of private employers to submit an initial inquiry and request for interview online after answering several questions about the potential claim to ensure that inquiries are routed to the appropriate agency. (This feature was also integrated into the Occupational Safety and Health Administration's new online whistleblower complaint form.) The charging party will still be required to attend an in-person interview at their local EEOC office, as EEOC still believes that a face to face discussion is the best way to determine whether it is appropriate to file a charge, but appointments can be scheduled online. Individuals are also not able to file a charge themselves through the new system. Instead, if EEOC approves the charge, individuals will be able to digitally sign and file a charge that the agency has prepared for them.
Once a charge is filed, the complainant can use the EEOC Public Portal to update contact information, upload documentation for their case, receive messages or documents from the agency, check their claim status, and even formally agree to mediation. These features are now available for all newly filed charges, and will soon be made available to individuals with charges that were filed on or after January 1, 2016 which are currently in investigation or mediation.
Acting Chair Victoria A. Lipnic called the EEOC Public Portal "a giant leap forward" for the agency, stating that "The secure online system makes the EEOC and an individual's charge information available wherever it is most convenient for that individual." The online system should also be more efficient and cost-effective for the agency by reducing the paper burden. In fiscal year 2017 alone, EEOC has responded to over 550,000 calls to the agency's toll-free number. Individuals without internet access will still be able to use the toll-free number to find basic information about how to submit an inquiry to their local EEOC office.
The current Equal Employment Opportunity is the Law Poster  recommends that employees who suspect that they have been subjected to discrimination contact EEOC using the agency's toll-free number for the hearing or for individuals with hearing disabilities. It also mentions that more information is available on the website www.eeoc.gov. It's unknown at this time whether the agency will revise the poster to include more in-depth information about the new EEOC Public Portal system or submitting information online.
The EEO poster is a mandatory federal posting for employers with 15 or more employees, and is included on each of CPC's signature All-On-One™ Labor Law Posters. We will be reviewing this posting to ensure that all labor law posters remain up to date and in full compliance. If you want to keep up with this and other new developments in state and federal labor law and posting requirements, don't forget to subscribe to this blog or follow us on social media.